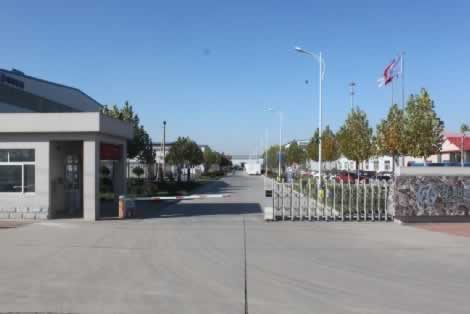 Drilltech Manufacturing Company is a professional company engaged in R&D, design manufacturing of blowout preventers (BOP), diverters, electromagnetism eddy current brakes and hydraulic disc brakes and Silicon control rectify system(SCR) for offshore and onshore drilling operations.We have provided our products and services applied in offshore platforms,land rigs well testing,well test mining,coal bed methane extraction,shale gas exploitation,to many countries Such As the United States, Norway, Canada, Russia, Iran, Dubai, India, Indonesia, Azerbaijan and others.The quantity of well control systems we supplied specializing in drilling platform has been ranked third in the world.Among our products,49 1/2" diverter for offshore drilling operation is the most remarkable which has been patented with 9 items,Moreover,Drilltech is the second supplier that owns this technology after the GE company in the world
Adhering to the principle of Safe, Reliable, State-of-the-art, Cost-effective and Easy-to-transport, the Company has long been in pursuit of UESR FRIENDLY design, low-carbon eco-manufacturing and high quality post-sales service, which has made it a qualified supplier to the world famous companies including Nabors (the world's largest drilling contractor), Chevron, Lukoil, MEED, NIOC, Petroiran, CIMC Raffsh, Manpa Group and TSC (marine equipment manufacturer). The Company follows the philosophy of Good Talents, Good Business and therefore succeeds in developing and attracting from other companies a group of top talents with rich experiences in R&D, design, state-of-the-art processes and manufacturing, as well as client services. The Company has a quality assurance system in place to make sure the whole production process is under control. Drilltech has obtained ISO9001, ISO29001 issued by third-party organizations in addition to National Industrial Product Manufacture Licensing Certificate. Our designs and products have been certificated by ABS (American Bureau of Shipping),Lloyd's Register Classification Society(UK), Lloyd's Register Classification Society(Germany), Industrial and Engineering Inspection co of IRAN, Russian Register of Shipping and the Russian Technical Supervision. The production process has complies with international inspection system.
Our professional R & D team and nearly half a century of expertise and entrepreneurial spirit, makes own the products with high quality. Our service policy is geared towards for our clients. We seek win-win solutions with our clients+by providing value-added auxiliary equipments for drilling operations. We look forward to close cooperations with clients from home and abroad. Thank you for your interest in our quality products.