The well test system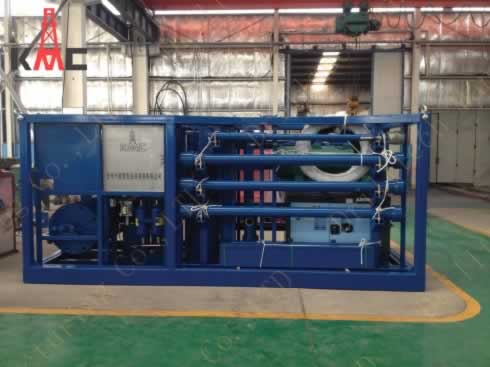 Control device is mainly composed of a complete set of greasing seal on the head, trap, nozzle, the trap, pressure choke nipple, bop, loop tee, day pulley, the pulley, rapid test components, wellhead transformation flange joint (or transformation), lifting tools, hydraulic control, and on the pressure control system, air supply, frost thawing and self-checking system, transportation sledges and other parts.
The device key features:
1. Equipped with upper and lower trap two security architecture, in order to prevent the instrument string after entering lubricators fall well by accident.
2. To reduce labor intensity field operation, convenient connection and disassembly, can offer lightweight lubricators for users to choose.
3. Equipped with frost thawing and self-checking system pressure.
4. Line integration, easy operation, to avoid leakage.